Having a shindig?
Leave the
cooking to us!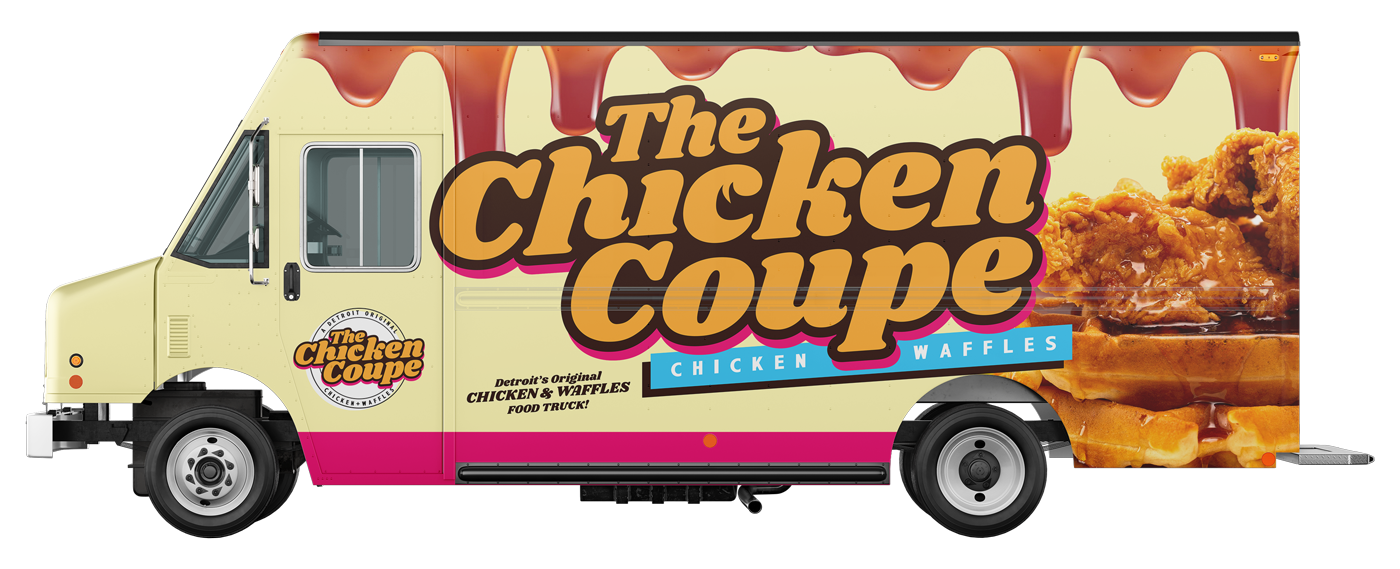 Let's get this party started!
From corporate events to birhtday parties and everything in between...treat your guests with delicious food from The Chicken Coupe! To get started, fill out the form below and we'll be in touch.
7" Hot & Crispy Belgian waffle with 3 pieces of our famous juicy crispy chicken tenders with a side of whipped butter and sweet maple syrup.
1/2 Order Chicken & Waffles
Half of a 7" Belgian waffle and 2 juicy, crispy chicken tenders, served with a side of butter and syrup.
7″ Belgian waffle served with a side of butter and syrup
Crispy chicken laying between our waffle bun. Served with Fries and your choice of Butter and Syrup, or Nashville Hot Sauce on the side.
Peace, Love, &
Loaded Fries
Hot crispy fries piled high, smothered in golden melted cheese sauce & shredded 3 cheese blend, topped with our famous Crispy Chicken Tenders chopped and sauced with your choice of sauce.
Nashville Hot, Chipotle Ranch, Jalapeno Ranch, Honey Mustard, Buffalo Ranch, Garlic Parm or BBQ
World-Famous Chicken Tender Basket
4 of our hot & crispy juicy chicken tenders on a bed of our crispy seasoned fries.